Have you ever run an SEO campaign to promote your website, gotten an increase in traffic, but still not converted any visitors? Do people just waltz in, poke around for a while, and leave without doing anything?
Visitors who drop in and out usually mean that your site needs some rework. And, really, this is something you should've done before you invested all that money in an SEO campaign. Because what use is promoting a website that doesn't convert visitors?
If you want to grab your visitors' attention and convert them from casual browser to client, you're going to have to figure out why they're not making the jump. Thankfully, we've got enough experience at this whole website-creation business that we can offer you a few insights.
Here are 20 reasons why your website visitors may not be converting into customers:
1. NOT ASKING VISITOR TO BUY OR TAKE ACTION
One of the simplest and yet the most often missed item on a website page is asking your visitors to buy or take action. You may be shocked at how such an obvious fact can get overlooked. Well, it may not be overlooked but you often see that it is implemented feebly.
Websites do have "buy now" or "get quote" kind of buttons on their pages. But they are not implemented properly. Look at the example above of Helpscout and see how they have a simple "Sign up" button on the top right-hand corner and this is again reinforced in the center of the page with an added "Free" which prompts people to take action.
2. TOO MUCH NAVIGATION
It is a very common temptation to try and show your visitors all possible options. But if your website has too much navigation, you create chaos, confusion and lack of focus.
Make sure you audit your website and categorize which links help the overall sales and checkout process and which do not. Hideaway all non-essential links, either in secondary navigation panels or in the footer. The top of the website is prime real estate and you should only have links that help the sales funnel.
Look at the above example of a website which has tons of links in the top 1/4 of the page. I agree that product categories should be listed at the top for an e-commerce website but be careful!
3. CAN NOT FIND RELEVANT INFORMATION
Finding relevant and timely information should be on the top of your website's criteria. You will be shocked at how many websites do not provide the relevant information appropriately and how many actually hide information – either due to bad information architecture or because design takes priority over information.
Make a list of the top messages you want to communicate on your website and then audit your website to see if that information is easily and naturally available to the site visitors. Check out the example above of WebFX home page which has a lot of information but all laid out carefully and thoughtfully. It is easy to navigate and digest and all the important information is right there on the home page.
4. LACK OF HTTPS:// (SSL CERTIFICATE)
A lot of visitors to websites these days are very security and privacy-conscious. If your website does not have an SSL certificate installed and does not display the green padlock in the address bar along with the magic letters HTTPS:// then you can be assured that your conversions would suffer.
Of course, if you have an e-commerce website and are selling things on the website, then there is no question that you should have an SSL installed on the website. In fact, most of the payment gateways will refuse to work with your website if it does not have an SSL.
On top of that, Google strongly suggests that websites have an SSL and rewards sites with an HTTPS:// with higher rankings – all other factors being equal. It is a small investment that would help with conversions as well as Google rankings.
5. TARGETTING THE WRONG VISITORS
When we conduct audits of websites for our clients who come to us to help improve their conversions, we identify one issue in 4 out of 5 websites. That is the target audience. A lot of websites get a ton of website traffic but have horrendous conversion rates. The site owners try everything under the Sun to fix on the website to help with conversions but hardly find any respite.
Getting the right traffic to your website is more important than the amount of traffic. If you are getting 10,000 monthly visitors and are able to convert 10 of them, then you conversion ration is 0.1% which is abysmal. Instead, it is better to 3,000 visitors with 30 conversions which give you a conversion ratio of 3%!
Analyze your website traffic to see how they are coming to your website and which keywords they are using to search before encountering your site. Also, check out referral websites that are sending you traffic. If most of the traffic is coming to your website via keywords that do not have any "commercial intent", then you are in trouble.
Commercial intent means that the person visiting your website is looking to buy the product or service you are offering. If they are just looking for free information and have no intention of buying – either now or in the future – then you would have dead traffic that may stroke your ego but will do nothing for your bottom line.
Make sure the content strategy you are using focuses on the commercial intent. Research and identify keywords that bring in buyers to your website and then structure your content around them.
6. BRANDING NOT TRUSTWORTHY
Having cheap or ugly branding is a sure recipe for poor conversions and loss of sales and revenue. People spend hundreds and thousands on their store, inventory, office furniture, launch parties and even on a new set of wheels to celebrate their new business. But when it comes to investing in their brand identity, most people consider it an expense and try their best to spend the lowest amount they possibly can.
There is no excuse for such business owners and it is something that all entrepreneurs should think seriously about when building their brand. Searching for the cheapest logo designer on the planet or asking your brother's friend to create a logo is hardly the way to launch your brand. If you have been in business for a long time and have a dated logo, you are in the same boat.
Action: Review your branding on your website carefully. How is your logo design? How is the website design in relation to the brand identity? Are the corporate colors being used strategically on the website? Does the website look like an established brand or does it look like it was cobbled together by an amateur? Read this guide to creating a winning brand.
7. UGLY WEBSITE DESIGN
This one might seem like an obvious point and a no-brainer. But you would be surprised at how many websites are so ugly that they put off prospective customers. Having an ugly website design can be due to a number of reasons including the lack of a decent budget to hire a skilled website design firm, lack of awareness of what constitutes a beautiful website or simply the lack of motivation or will to ensure the website looks slick and professional.
To solve this issue, have someone from outside your company evaluate your website and give you feedback. Have more then one person do this if you have the opportunity. Such unbiased feedback will tell you the state of your website design and whether you need to invest in getting a new design for your website.
If you do not have the budget to hire a decent website designer, you could go for one of the DIY website builders offered by the hosting companies such as Godaddy – at least to start with. Once your business grows and your revenue increased, you can then put away a part of the profits towards getting a proper custom website design that you would own.
For inspiration, here are some websites that we have created for our clients.
8. PRODUCT/SERVICE OFFERING NOT APPEALING
Is your product or service offering appealing to your target audience? Is the message clear and the benefits of your product or service crystal clear? A lot of websites lose sales and revenue because of confusing offerings. This can either due to confusing visuals or due to confusing messages.
These days, both words and images sell. You have to pay attention to both. Evaluate your product or service offering's copy first. Ideally, it should have been written by an experienced marketing copywriter. Yes, that costs money and not all business owners may have the budget for hiring a decent marketing copywriter. If that is the case then you must educate yourself on the fundamentals of marketing copy and how to craft messages that sell.
Be sure to test different types of copy – short form, long form, different headings and so on. Conduct A/B tests to figure out the best copy for increasing sales and conversions.
9. OVER THE TOP CLAIMS
Following on from the point above, sometimes marketers may get overzealous and start to inflate their marketing copy with over-the-top claims and ridiculous messages. Examples can include things like these:
Taco Bell claims that their tacos are made with "ground beef" or "seasoned ground beef," but a law firm in Alabama filed a class action suit against the chain saying that "the "taco meat filling" used by Taco Bell contains only about 35% beef, with binders, extenders, preservatives, additives, and other agents making up the other 65%," the New York Daily News reports.
Special K recently claimed that its porridge was "full of goodness" and that its Nutri K Flakes were "nutritious". However, the company failed to back up this message with any specific health benefits or related ingredients. (Source)
An American Express ad for the brand's Platinum Cashback Everyday Credit Card has been banned after the Advertising Standards Authority ruled it was not clear about the limitations of the card's cashback benefit.

In the advert a voiceover says: "Sometimes we have to pay for things we don't actually like. But there is an upside to everything. There is a card that could give you 5% cashback on all purchases. Even the ones that didn't go to plan."

In fact, while the cashback is initially 5% and is available on all purchases, there are limitations. (Source)
Evaluate your marketing messages on your website and make sure that they are not over the top. If you claim that your product or service is the best, ask yourself if you can qualify that claim. Try and back up any claims with some kind of qualifying attribute. Don't simply say that your is the best solution out there. People don't buy that anymore.
10. LACK OF GUARANTEES
A lot of websites are quite good at showing guarantees but for quite a lot more this is another area of concern that does not help with conversion. If you are selling a service or a product be sure to include your guarantee information on your landing pages. Do not hide it down the page but rather put it up front and center.
Addressing the buyers nervousness about purchasing from your website should be a top priority and having a guarantee comes next only to having an appealing offering. Some website owners fear that having an extensive guarantee may mean that a lot of their customers may take advantage of that and ask for refunds or return etc. It is a valid concern as can be seen how many people abuse the generous returns and refund guarantee that Costco offers.
But if you have a solid product or service, you should not be afraid to offer a robust guarantee. The increase in sales and revenue will greatly offset any claims that some small portion of your clients may bring in.
11. LACK OF URGENCY
Although I do not condone artificial and ridiculous urgency in marketing messages, I do believe having a meaningful urgency put to your prospective customers would increase conversion rates tremendously. The urgency and time-sensitive nature of your offering have to make sense to your products, services, and your brand.
By all means, avoid fake urgency or scarcity in your marketing!
A great example can be seen on Booking.com website. When you search for hotels to rent, the site shows you in real time, how many people are currently looking at the listing, how many rooms are left and also urges you to make the booking asap! Now that is very relevant to the service and is also genuine – assuming that there is no manipulation in the algorithm.
Here are a few of the messages you see on Booking website:
In high demand!
Booked 12 times in the last 24 hours
Great value only today
Only 1 room left on our site!
6 people viewing this room now
If your product or service warrants urgency or scarcity then show that to the website visitors – carefully and tastefully. If you show all your products with a discount, it will erode the confidence of the buyer. If you say only a limited amount left of your software, that would be fake scarcity and people can recognise that.
12. LACK OF TESTIMONIALS
If you have customers, then you must gather testimonials and display them on your website. A lot of business owners feel that due to the nature of the products or services they sell, they can not ask for testimonials or that their customers may not be willing to give testimonials.
Most often this may not be entirely true. Suppose you are selling t-shirts online and since people simple place an order online, get their t-shirt and that is the end of the transaction. It may appear difficult to get testimonials in such a situation. However, you can include an inset into the package which shows a link or a QR code where the customer can leave a testimonial in return for a 10% discount on their next purchase. Or it could be a link to your Instagram hashtag which the customer can post along with a photo of them wearing the t-shirt in return for a coupon code or a gift item etc.
For businesses which have the opportunity to ask for a testimonial, it would be a sin not to. Do not be afraid to ask for a testimonial. And once you have a handful, publish them on your website in strategic places to enhance the trust levels of your site visitors. This is one of the top 10 techniques for promoting your website.
13. LACK OF SECURITY TRUST SYMBOLS
While it could be argued that this point is similar to the SSL certificate issue above, actually security/trust symbols go beyond simply having an SSL certificate and HTTPS in the address bar with a green padlock. On an e-commerce site, people need to feel safe that their information can't be hacked and compromised. There are many online security providers that you can apply for and get a badge if you qualify. Some examples are Verisign, Truste, and McAfee Secure and so on. These trust symbols give a sense of security to your prospective customers and prompt them to make the purchase.
Other trust symbols can include your contact information and phone number prominent on your web pages along with company registration information if available.
14. LACK OF UNIQUE VALUE PROPOSITION
By definition, Brand Value Proposition is a business or marketing statement that summarizes why a consumer should buy a product or use a service. This statement should convince a potential consumer that one particular product or service will add more value or better solve a problem than other similar offerings.
Having a value proposition on your website is very important. Why should people buy from you? Talking about the features and specs of your product or service is not sufficient. You should provide a clear value that goes beyond simply the features to help buyers make the decision to take out their credit card and place an order on your website.
Here are some examples of effective value propositions:
Avis – We're number two. We try harder. – Here Avis is saying that they recognize they are not the leading brand and that is why they try harder and hence you as a customer can be assured of getting their best service!
M&Ms – The milk chocolate melts in your mouth, not in your hand. This is an interesting USP since it sounds very simple and obvious and yet it has worked well for M&Ms to brand into people's minds.
DeBeers – A diamond is forever. Probably the best USP in the 20th century. Saying that a diamond is indestructible and hence forever, DeBeers connected it with eternal love and created a global market for diamond engagement rings.
Domino's Pizza – You get fresh, hot pizza delivered to your door in 30 minutes or less or it's free. Now that is a USP you can not ignore. It is straightforward, clear and to the point. You know exactly the guarantee that Domino's gives and you love it!
Figure out a unique value proposition that addresses why people should buy from you and not your competitors and use that messaging on your website.
15. ATTENTION TO HEADLINES
This one follows from the previous point and sometimes both the USP and your headline may be the same or intertwined.
Your home headline has to be carefully crafted to capture the attention of the visitors in the first 5 seconds and inform them of what exactly your brand/product/service is about and why they should continue to browse the site.
This is more difficult than you can imagine and 98% of small business owners get this wrong. To create the right kind of headlines here are some tips:
Create a headline that summarizes what your website is about. It should incorporate your brand story and convey your USP if have one.
It should speak directly to your target audience and prospective customers. It should be simple and plain.
Create a headline that is catchy, interesting and compelling. But do not be too clever with this and create a headline that is not simple enough.
If you have a robust tagline that came out of our competitive positioning strategy, then you can use that as your headline.
16. FORMS SHOULD BE SHORT AND SWEET
One of the biggest pitfalls of website conversions is having forms that are long and ask for unnecessary and irrelevant details – at least as far as the site visitors are concerned.
A lot of websites have forms that ask for an address, date of birth or other such unnecessary information making it uncomfortable for the user and hence abandoning the effort altogether. These may be required during check out but not for inquiries or downloading a PDF etc. Perhaps they play a part in the marketing strategy of the company but as far as site visitors are concerned, this is a big no-no!
Ensure your forms are short and sweet to increase registrations on your website.
17. WEBSITE LOAD TIME AND SPEED
A factor that is increasingly becoming a critical issue with conversions is the load time and speed of a website. Slow websites that take 8 seconds or more are routinely abandoned by site visitors who simply click the back button and go for the next result in Google.
This has a cascading effect since Google looks at visitor behavior when ranking web pages and speed is a big factor. This means you would lose rankings too.
Ensure that your website is optimized and loads fast. Here are a few tips to speed up your website:
Make sure your website does not have heavy code and plugins.
Use standards compliant code wherever possible
Avoid Flash and AJAX
Mark your most important pages well
Rewrite urls properly
Get rid of tables as a web design tool
Get professional hosting and do not go for cheap hosting
18. EASY CHECKOUT PROCESS
A lot of websites have a complex and convoluted checkout process that at best frustrates the buyer and at worst makes them abandon the process and go elsewhere. This depends on a number of factor such as the e-commerce platform being used and if the site is on WordPress, the template being used.
Your checkout process should be simple and with the minimum number of steps. It should also have the least number of form fields to fill out. Take a look at the above example which shows you six screen of the buying process and I am not even close to checking out. When you click on the buy now button on the shop page, the first screen shows the product detail page. Then you add the product to the cart and a pop shows the product was added. Then you click on "proceed to checkout", it takes you to the shopping cart page. Here you have to click on "Confirm your order" and we are taken to a login or register page. Then after entering the email address we are taken a registration page where there are two long forms and ask for details such as date of birth etc.
I gave up after that!
Keep your check out process simple. From product detail page to the cart page and then straight to the payment page. Make registering optional.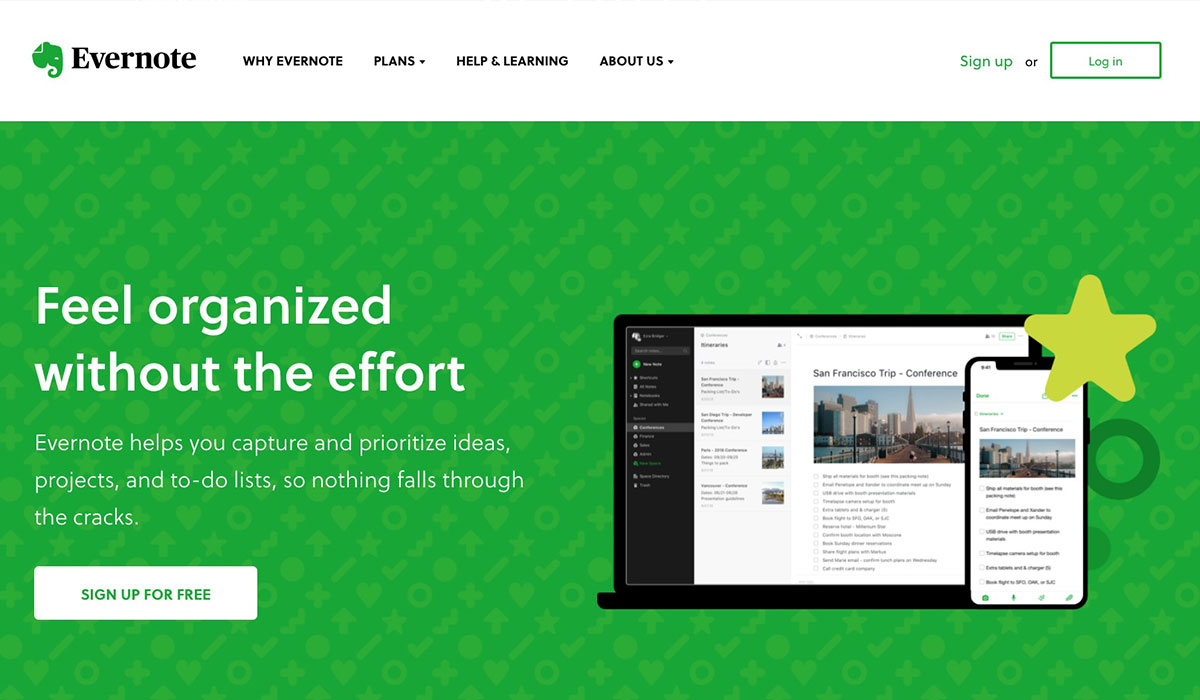 19. HAVING TOO MANY CALL TO ACTIONS
Unless you have a complex e-commerce website with hundreds of products and dozens of categories, your website should have the minimum number of call to actions. Ideally, you should have no more than two calls to actions. This could include a call to the contact page or a call to pick up the phone.
Examples of great CTAs are:
Sign up
Sign up for free
Subscribe
Join Free for a Month
Get started
Buy Now
Contact Us
Call us today
Aim to have one strong CTA in the top right-hand corner of your website menu system as the eye would naturally go there. Then repeat the same CTA in the middle page the page before the fold. Repeat the CTA strategically in other places. Use the same color and style for the CTA. Do not waste the visitor's attention with CTAs that do not further the buying process journey.
20. NOT ANSWERING OBJECTIONS
The last but not least on our list of the top 20 reasons why website visitors are not converting is to do with not answering objections that buyers may have. A lot of websites cover this very well but there are still many that do not.
Start by figuring out the objections that your buyers may have while at the point of purchase. Create a list of FAQs and display them prominently at various buying touch points including product pages, shopping cart, checkout page and more.
Do not be afraid to confront and answer awkward questions about product quality, the legitimacy of the brand, shipping, returns, refunds and more. Do think that if you do not address a particularly difficult question, the customer would not be thinking about it. Address such question before the customer makes their own assumptions.
I hope you found this article useful. I must admit there are many more reasons why a website visitor may not be converting into a paying customer but these 20 are the top ones and most common ones. My intention is that you start thinking about conversion optimization and start auditing and evaluating your website and your messaging so that gradually you will start seeing results with increased conversions, sales, and revenue.