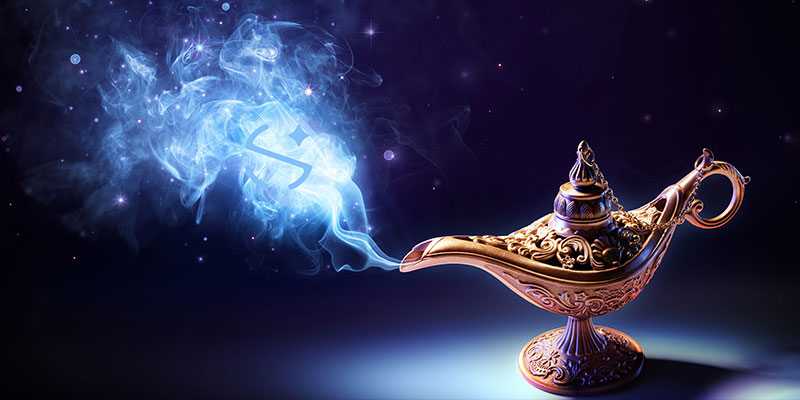 When business owners look at their brand's visual imagery, they usually perceive the obvious elements such as their logo design, stationery design and perhaps a few other elements such as their social media channels and their website all of which simply have their logo slapped onto them.

In this article, I talk about how to improve our brand visual imagery.
But a brand's visual imagery and general brand image goes much deeper than that. Successful brands create and use visual imagery that ties into human emotions and seeps deep into the various touch points that their target audience including packaging and campaign imagery. The way a brand's visual imagery is created and utilised can either infuriate a customer base or dramatically increase sales.
Evaluate Brand Visual Requirements
A carefully crafted visual identity can unify a brand and communicate the right kind of message to the target audience. By evaluating and defining the key elements of your visual branding, you can ensure that your brand visual imagery is working for your brand and not against.
The key elements of your visual imagery are relevance, quality and consistency.
Relevance
Do the visuals align with and support your brand strategy and brand promise? Are they relevant to your brand message? Are they relevant to your target audience? These are the questions that need to be asked when evaluating your brand visual imagery.
Quality
Do not skimp on your brand's visual imagery. If required, reduce the company beer budget and invest in getting high quality visual elements.
Spend money on a professional logo design and brand identity. These are fundamental to your brand visual language.
Invest in getting a professional website design. Businesses that skimp on their website always end up paying a 100 times more in terms of lost opportunity cost.
Set aside budget for custom channel branding of your social media channels. Do not give into the temptation of using the same visuals for all your social media channels.
Avoid using free photos from the internet. Instead invest in a decent stock photo subscription. Use high quality photos that stay true to your brand message.
Consistency
The biggest issue with most businesses is the lack of consistency when it comes to their brand's visual imagery. Inconsistency can come in the form of their logo usage, fonts and colors, type and style of photos, tone and voice of the messaging and more.
Being consistent in your use of visual language is very difficult without an editorial overview of your content. As a minimum, identify one individual who is responsible for reviewing all your brand visual content.
Create solid brand identity guidelines and adhere to them strictly.
Create Brand Visuals
Creation of your brand visuals must be assigned to a professional who has experience and understands your brand message. Here is a list of the minimum brand visual assets you would need to build a successful brand.
Primary Brand Mark
This is your primary logo design which acts as the official symbol of the brand. It should follow the following principles:
Your logo should be original and unique – An original logo is worth it's weight in gold. The world is full of brands with cheap and uninspiring logos.
It should be distinct – Your logo should be distinct not just visually but in terms of the feelings it creates and the emotions it stirs.
It should be versatile – Your logo should be flexible and should work well at all sizes and in all media.
It should be targeted – Your logo should be created for your target audience and not just for the stake holders or owners. It is not enough that you like your logo. Your logo should connect with your customers and potential customers.
It should be memorable – Your logo should create brand recall and your target audience should be able to recognise it easily.
It should be timeless – Your logo should not blindly follow the latest design trends because they are cool. It should be timeless and work for your brand for years to come.
Secondary Brand Mark
It is advisable to always have a secondary brand mark that would support your primary logo and enhance the brand message. The secondary brand mark can be utilised to create variety by using it on social media channels, packaging, menus and more. A secondary brand mark can also be used a watermark or a stamp. The possibilities are endless.
Official Brand Pattern
Every requires an official brand pattern that can be made up of elements from the primary or secondary brand mark or with design elements that are consistent with the overall brand language. An official brand pattern can used effectively on the website, package design, printed sales materials such as brochures and in the office internal decoration.
An official brand pattern creates a larger than life effect on the audience. When they encounter a subtle pattern that is strategically placed and repeated at various touch points, your audience will perceive the brand to be a solid one.
Create A Distinct Photo Template
Before you do anything else, it is crucial to identify and nail down a distinct look and feel for the photos you would use in your content marketing. This includes photos you use on your website, the blog, your social media channels and the brand print materials.
As suggested above, once you have signed up for a subscription with one of the popular stock photos websites, brainstorm and come up with ideas for design elements that can be added to the photos before publishing them. These design elements should make the photos distinct and one should be able to recognise a photo as belonging to your brand.
I understand that this is easier said than done but with a little planning and effort, it can be done. Here are a few ideas that can make your photos distinct:
When posting content on your blog, for instance, pick photos that are not literal representations of the topic at hand. Instead try to find photos that abstractly hint at the topic. If for example, your topic is about competition, instead of a stock photo of business people in suits at the start line ready to run a race, post a photo of children competing for something.
If you are posting a photo on your social media channels for Thanksgiving day, rather than the usual stock photo of food and thanksgiving related items, post a personal photo of your team sharing a pizza. It is o to get personal as long as the brand guidelines are followed.
If at all possible, take photos of your product in contexts that relate to the topic you are writing about. That way, you can post photos that contain your product but only in the background or on the periphery and not salesy in nature. This can create a great connection with the audience.
Create and use distinct photo filters that would identify photos that you post.
Here are a few examples of photos from the brand Lululemon. You can clearly see they have a consistent look and feel and composition as well as typography.