Luxury Swimwear Brand Logo Isla Aditi
Logo Design
Brand Icons
Stationery Design
Brand Strategy
Clothing Label Design
Final Source Files
Brand Style Guide
Isla Aditi is an apparel company designing, manufacturing, and selling luxury swimwear, mostly bikinis.
The client's goal is to develop the company into a complete women's apparel label, specializing in a resort lifestyle.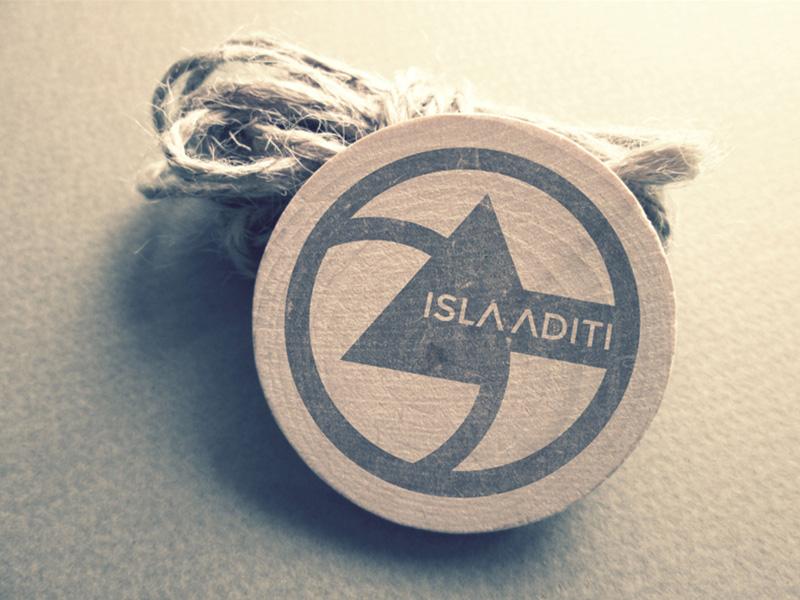 The concept is hybrid of diverse inspirations from things the client, Jessica loves and values most.
Jessica lives in Southern California. The year-round sunshine welcomes a culture of being outside, staying active and healthy, and of course spending time at the beach. Her best friend is from the Caribbean island of St. Lucia. On my many trips to her native home, Jessica found deeper inspiration.
The island has exquisite, world class resorts that inspire beautiful, high quality, luxury resort wear. More than that Jessica was inspired by the pristine natural beauty in which these resorts were set. This beauty is visible to tourists but largely untouched by the modern world. The Pitons, white and black sand beaches, rain forests, mountainous terrain, sulfer springs, crystal clear, calm oceans beckoned her back to lessons she learned in the beginning of her fashion education.
The lessons were grim, but real; focusing on impact the fashion industry has on the environment, and on humanity in developing countries. From apparel waste in landfills, to the resource depletion, in growing raw materials like cotton and dying textiles, to child labor in underdeveloped countries; Jessica was convicted that something must change and wanted to be part of that change, to create a company, and a brand that preserves these irreplaceable resources.