A collection of the top 10 web 2.0 related blogs and their logo designs. Web 2.0 technology is here to stay and every day we see a new web 2.0 start up offering a new service or an old service in a better way. Since the advent of Web 2.0 era, the web has become more useful. It is now possible to run your business entirely by using web 2.0 services offered online including managing your publishing, company accounts, ecommerce and more.
This week we take a look at the top 10 web 2.0 blogs and their company logos. We do not review the logos but merely list them as a show case. If you would like to pitch in with your own recommendations, please do leave a comment in a similar format as you see below. You can even use the "img src=" code to show the logo. The logo has to be 250px wide and 150px high.


CenterNetworks
CenterNetworks is a blog on the "new" Internet with news, reviews, interviews and conference coverage helping industry professionals learn more about social networking, Web 2.0, and social media.
Visit Site
Crenk
Crenk is a blog reviewing the newest and best web and mobile apps on the web with insights and analysis on some of the hottest topics from around the net.
Visit Site
DownloadSquad
DownloadSquad is a blog profiling some of the best web apps around. Publishing more than 30 reviews every day, this blog provides a comprehensive review style.
Visit Site
Go2Web20
A blog by Orli Yakuel, Go2Web20 is the largest online directory for Web 2.0 applications worldwide. It showcases not only web 2.0 applications but also the web 2.0 logos.
Visit Site
Mashable
Mashable is the world's largest blog focused exclusively on Web 2.0 and Social Media news reviewing new Web sites and services, publishing breaking news on what's new on the web and offering social media resources and guides.
Visit Site
Profy
Profy is a blog where technology news and commentary are presented by Svetlana Gladkova giving us a Russian point of view on the latest social networking trends, business technology logo advancements, Web 2.0 startups, breaking news and in-depth reviews.
Visit Site
ReadWriteWeb
ReadWriteWeb is a blog that provides Web Technology news, reviews and analysis and is now one of the most widely read and respected blogs in the world written by a team of Web enthusiasts.
Visit Site
Smashing Apps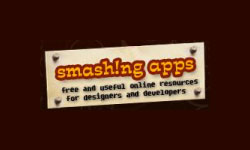 A blog dealing with Web 2.0 technologies, list of the best services, best applications, best resources and bet tips and tricks.
Visit Site
Nick O'Neill tries to build social capital within the social web economy by discovering news and interacting with others in the community, while furthering awareness of the products and companies that shape the social web.
Visit Site
The Next Web
TheNextWeb.com is a blog that writes about everything that influences the future of the Web, by profiling interesting products, start-ups and existing companies that are building The Next Web.
Visit Site