BRAVES High School Mascot & Logo Design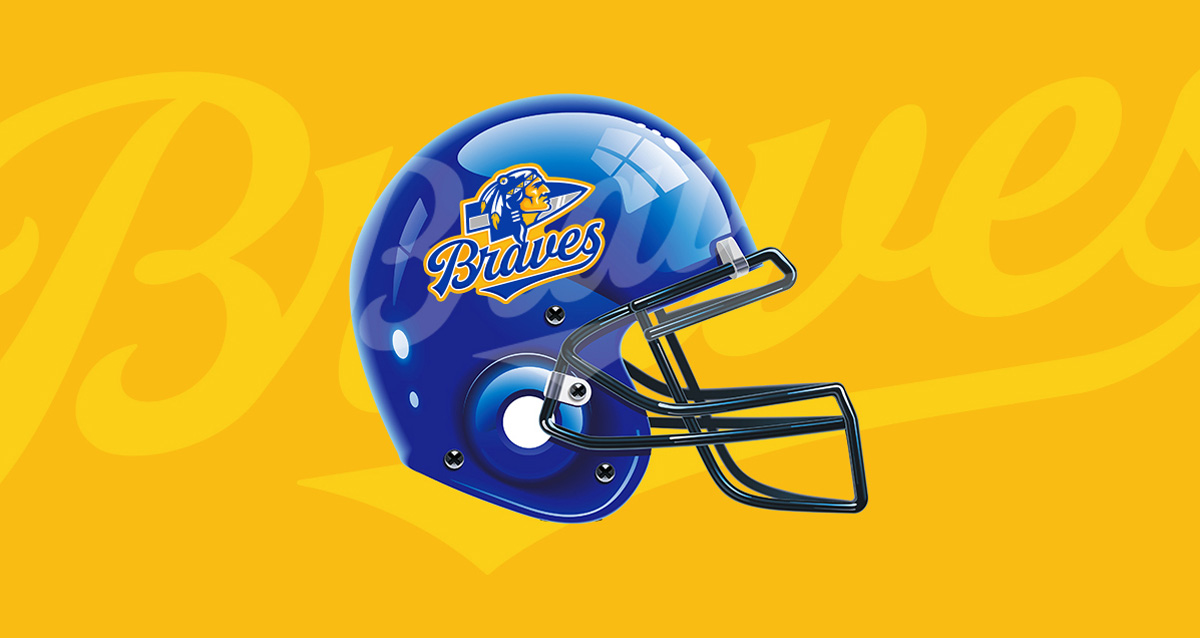 Braves is a high school mascot and logo. The client already had a couple of logos they have been using on and off and this has caused a lot of confusion – one was a Braves character and another is the blue arrow logo. Our job was to create an excellent looking "Braves" character logo and somehow also incorporate the "Arrow" logo that they had been using.
Established in 1947, Community ISD has been serving the students and families in southeast Collin County for almost 70 years. CISD attendance boundaries spread over 89 square miles and encompass the towns of Copeville, Josephine, Lavon and Nevada. CISD is home to over 2,200 students attending our four campuses: NeSmith Elementary (Pre-K – 5th grade), McClendon Elementary (Pre-K – 5th grade and ESL program), Edge Middle School (6th – 8th grade), and Community High School (9th – 12th grade). The school is a rural high school and is under the Government state schools board. The logo will be used for their sports team, general merchanidize, signs, posters etc.
We needed to create a "braves" mascot character design that is unique and awesome. The result is a stunning logo design that uses the brilliance of a mascot character that the high school can rally behind. The beautiful artwork of the BRAVES character, the alignment with the text, the color palette and the usage of the brand identity elements including the secondary brand mark all make for a mascot logo that simply rocks.
The high school now has a consistent and high quality mascot logo design along with supporting brand marks and elements that can be used consistently to create a super looking brand identity!